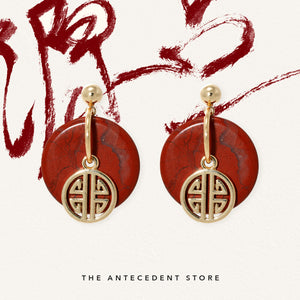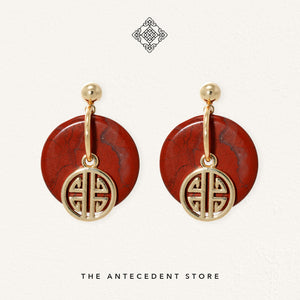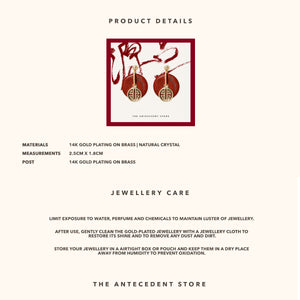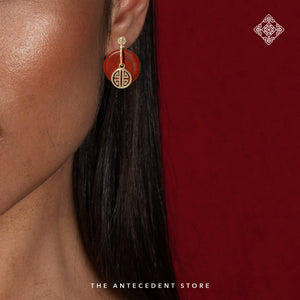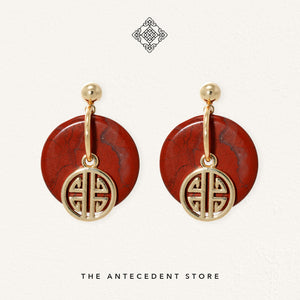 【 祿 】Red Jasper Crystal Earrings - 14K Real Gold Plated Jewelry
The Antecedent Store【 祿 】Red Jasper Crystal Earrings - 14K Real Gold Plated Jewelry 
The Symbol of Lù【 祿 】is a symbol of prosperity, rank and good fortune.
 The crystal is carved into the shape of a 平安扣 - Donut/Round shape. Traditionally, it is believed that it will bring safety and protection.
And as the shape resembles a copper coin, it also has the meaning of success and prosperity.
Design available in Green Aventurine, Red Jasper and Yellow Topaz.