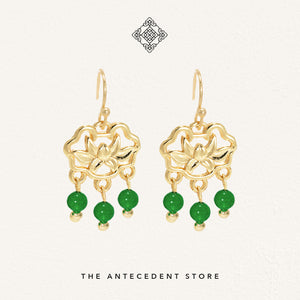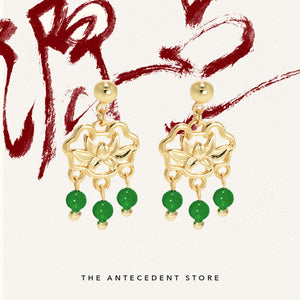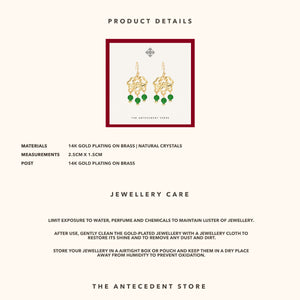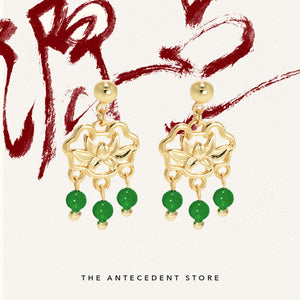 【如意锁】Longevity Lock Earrings With Green Chalcedony - 14K Real Gold Plated Jewelry
The Antecedent Store【如意锁】Longevity Lock Earrings With Green Chalcedony - 14K Real Gold Plated Jewelry
 如意锁【 Rú Yì Suǒ 】is also known as the 长寿锁【 Cháng Shòu Suǒ 】- Longevity Lock. It has a symbolic meaning of good fortune, longevity and protection.
The lotus flower, 莲花【 Lián Huā 】- Lotus is usually planted in mud and as it grows, it come forth pure and unstained. Hence lotus became a symbol of purity and regeneration.
 Design available in Pink Chalcedony, Green Chalcedony and Tiger Eye Crystals.
Due to the unique nature of precious stones and freshwater pearls, exact colors and patterns may vary slightly from the picture shown.