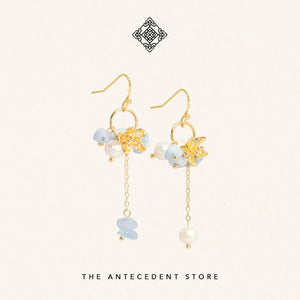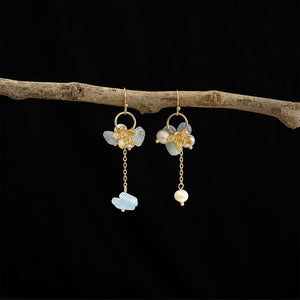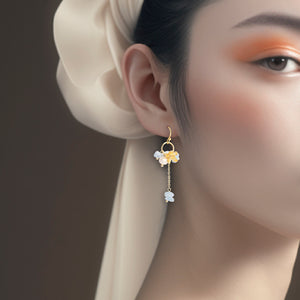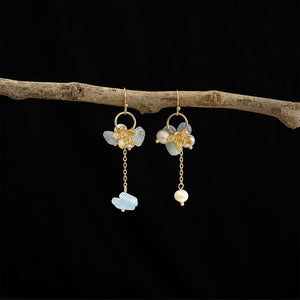 Asymmetrical Aquamarine Earrings - 14K Real Gold Plated Jewelry
Aquamarine - the stone of peace.  Dazzlingly blue birthstone for the month of March, has one of the most unique hues amongst precious stones. Its calming energies reduce stress, quiet the mind and brings hopefulness.
Due to the unique nature of precious stones and freshwater pearls, exact colors and patterns may vary slightly from the picture shown.