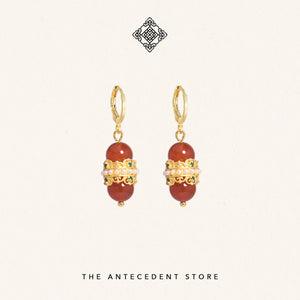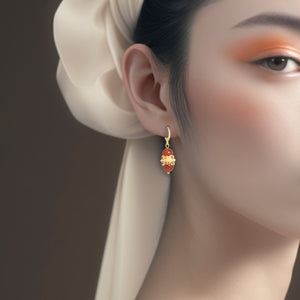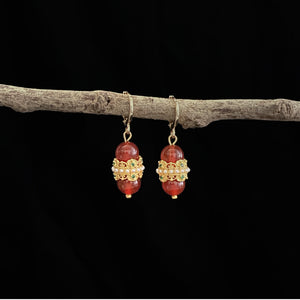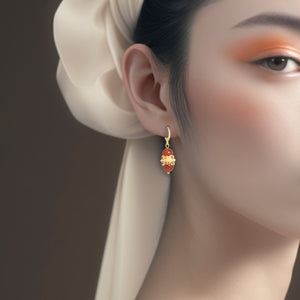 Oriental Motif With Red Agate Crystal Earrings - 14K Real Gold Plated Jewelry
These eye-catching, bold Red Agate earrings are a show-stopping piece.  The design features the fusion of modern and oriental element by using Red Agate crystals and the stunning oriental motif frame.
Red Agate have a translucent finish. Light can enter the stone, creating some beautiful reflections and shadows.
Traditionally, Red Agate was known as the Warriors Stone which holds mystical powers and energy that grants protection and strength. Red Agate not only has a powerful meaning, but it also contains energy and healing properties that can make a significant impact in your life. This is a design that you'll definitely want to try out!
Due to the unique nature of precious stones and freshwater pearls, exact colors and patterns may vary slightly from the picture shown.