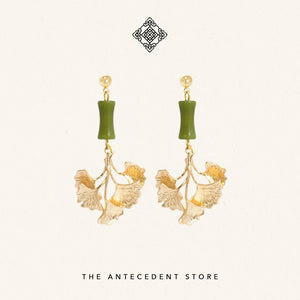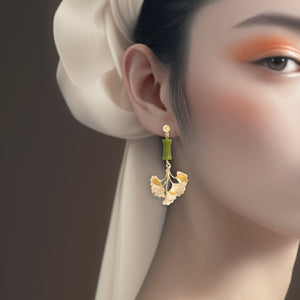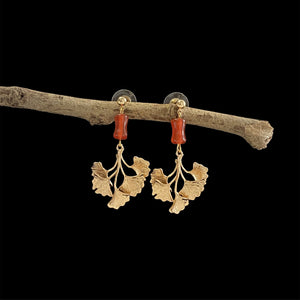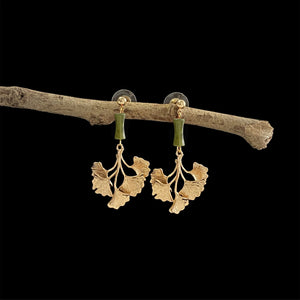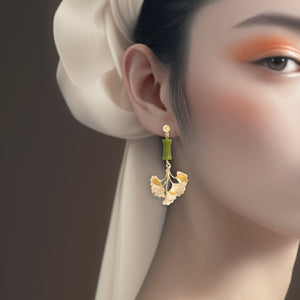 The Antecedent Store Ginkgo Leaf Earrings - 14K Real Gold Plated Jewelry
Inspired by the wondrous beauty of nature, this gorgeous pair tells a story and has a beautiful meaning. The design is inspired by the Ginkgo leaves and is paired with the Nephrite Jade. 
Ginkgo Leaf【 银杏叶 】is a symbol of resilience, health, and longevity. Ginkgo is the oldest surviving species of tree known to exist. Its resilience, combined with its antiquity, has given the tree many symbolic meanings. It has since become a symbol of strength and longevity.
The jade is engraved into the form of a bamboo, which in traditional Chinese culture, is a symbol of Oriental beauty. It represents virtue, tranquility, and success. Ancient Chinese literature held bamboo in profound esteem, and the plant inspired many beautiful writings and paintings throughout history. 
Due to the unique nature of precious stones and freshwater pearls, exact colors and patterns may vary slightly from the picture shown.